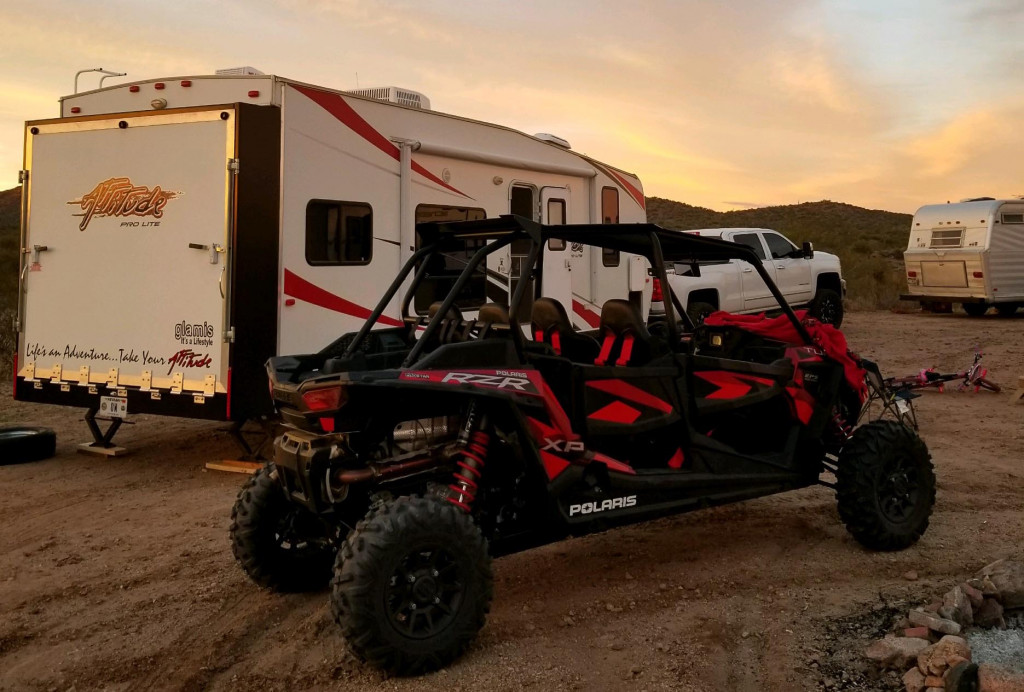 Are you looking for an alternative to tent camping and hotels during your hunting trip? A hunter RV is one of the best solutions. 
There are a ton of benefits when you decide to buy an RV for hunting. From comfort to saving money, you will not be disappointed in your purchase.
If you are wondering if a hunter RV is worth it, all you need to do is learn what they have done for others. 
Keep reading to learn all about why you will love a hunting RV. 
1. Room for Family and Friends 
When you choose to use a hunter RV there is always going to be plenty of space for your family or friends to tag along. Depending on the size of your trailer, you could fit three or more occupants. 
You may have missed out on bringing friends and family along in the past if you have chosen to sleep in a tent or a hotel. Hunting can be more rewarding when you bring a friend or two.
2. Locations in Your Hunting RV
One of the best perks, when you buy a hunting RV, is that you can take it far from the city. After finding a good place to leave your RV, you can go on hunting without caring for where you'll be sleeping. 
Many of the best hunting spots are far from the city lights. You can go as far as you like in your hunting RV, and move it to a better area as you please. You can find some of the most beautiful spots in an RV.
No longer do you have to stay in a pricey hotel after a day of hunting. You don't even have to make the long drive back to the city. You can simply return to your camper and sleep for free.  
3. Lock Your Weapons Inside 
It is important to keep your hunting gear safe and out of reach from those who have no business with it. Some hunting RVs come equipped with safes for your guns. 
Sometimes keeping your guns in your vehicle is not the most desirable thing. Locked storage in your hunting RV will allow you to have a safe and legal area for your firearms while you are on the move.  
Create some peace of mind while you are away from your hunting RV with a lockable place for your weapons. 
4. A Legitimate Kitchen in a Hunter RV
Food can become annoying and costly if you do not have a kitchen to cook it in while you are hunting.
Some hunters who do not have access to a kitchen choose to eat at restaurants during their trip which becomes expensive. Others may pack their food, but miss out on eating hot meals. 
When you have a hunter RV you get access to a stove and a fridge. Being able to refrigerate and cook your meals every day is a luxury you will love. 
Having a real kitchen for processing, cleaning, and cooking your meat allows you to have a better experience than ever before. A kitchen in your hunter RV will come in handy more times than you think. 
5. Nothing but Comfort
Becoming familiar with a hunter RV that can accommodate you, your family, and your meals will start to feel like home. It allows you to bring all your things and customize your experience to your liking. 
Stay comfortable by eating home-cooked meals in a familiar space even if you are not in your home state. 
If you are used to staying in a tent while you hunt, this luxury is something you will want to give up. You get a mattress, a roof over your head, and a heating system for cold nights. 
6. The Best Value
When you are buying a new hunting RV or buying a pre-owned RV, the cost is not necessarily cheap. Whether you decide to finance your RV or buy it outright it's likely to pay off in the future. 
Hotels and eating out can become very expensive, and you don't have much to show for it. When you buy a hunter RV you have something physical to show for your dollars and you can sell it when you upgrade or don't need it.
If you have several hunting friends, you may decide to split the price between a few of you. This will greatly impact how much you end up paying for it. You can also split the cost of gas and food. 
7. Last a While 
Hunting RVs tend to be durable. If you take care of your hunter RV properly, it can last you season after season. It will save you time, money, and your sanity while hunting. 
Additionally, you don't have to only use it for hunting over the years. You can use it for camping or other trips during your time owning it. Buying an RV could mean bypassing hotels for many of the coming years. 
Find the Best Hunting RVs for Sale 
These benefits make it a no-brainer to purchase a hunter RV. If you are finding tent camping or hotels inconvenient, an RV could be just the thing to make you more comfortable. 
When you decide to buy a hunter RV, Leisureland RV Center is the place to go. Our staff is dedicated to finding you the perfect RV for your hunting trips. 
Contact one of our sales representatives to begin your journey toward a more productive hunting season.