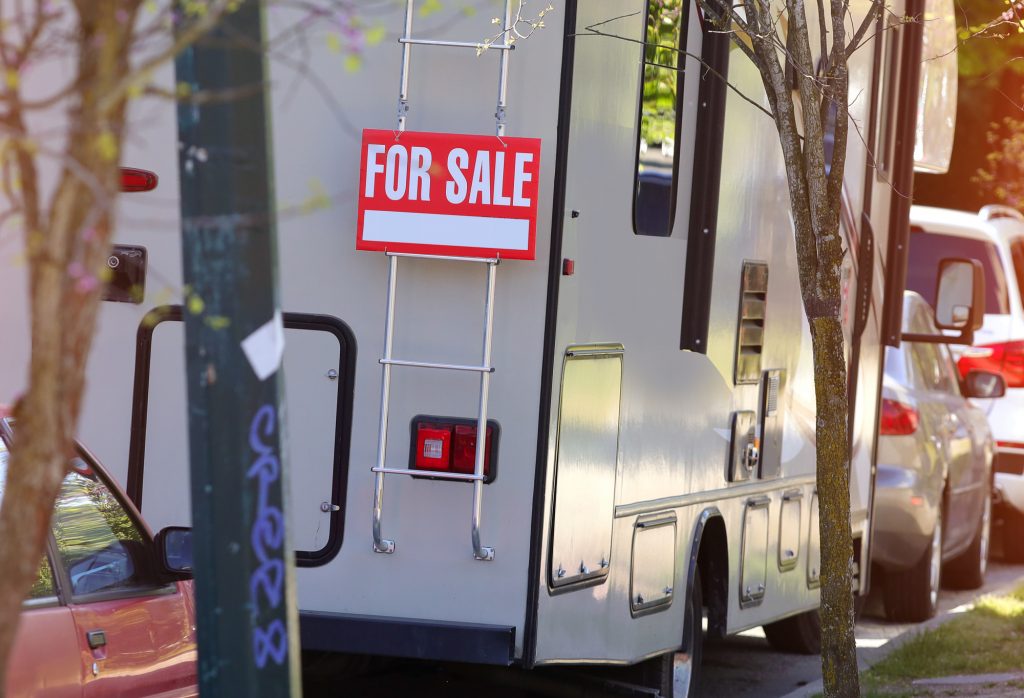 Amid record shipments and high demand, RV prices increased yet again in 2022, soaring by around 4% in August.
The last two years have seen unprecedented interest in the RV lifestyle as Americans sought safer, more cost-effective ways to vacation amid ongoing restrictions.
If you're one of the thousands of people who want to commit to their newfound interest in RVing, you're likely wondering, "How much does an RV cost?"
Keep reading to find out.
What Determines the Cost of an RV?
Apart from market-related factors, the cost of a recreational vehicle depends on a few factors. These include:
Size
Brand
Type of RV
Features
These variables mean you can expect to pay anything from $10,000 to over $1,000 000 for a new or used RV. To narrow things down, consider these popular models and their prices:
Pop Up Trailers
Pop-Up trailers are easy to tow and an affordable entry point for RVers. They have vinyl walls that fold down when the RV is not in use and may have either a hard top or a tent top.
Forest River RV Flagstaff
This tiny two-sleeper pop-up trailer is an affordable option, including only the bare necessities. It comes with a quilted-top mattress, two-burner stove, electric water pump, antifreeze inlet bypass, and a built-in battery charger.
Prices start at $16,995.
Travel Trailers
Travel trailers have hard sides, and you can get them in configurations accommodating from two to eight people. Travel trailers offer extra facilities like bunks, fold-out sofas, slide-outs, interior kitchens, and bathrooms.
Forest River Sandpiper
This large travel trailer features three slides, an upper loft, and a convenient layout. You can expect to pay around $79,995 for the 2023 Forest River Sandpiper.
Fifth-Wheel Trailers
Fifth-wheel trailers are among the largest and most luxurious RVs available. They boast extra space courtesy of slide-outs, kitchens, lounges, bathrooms, bedrooms, and many other conveniences.
Keystone RV Arcadia 3360RL
These premium RVs offer a host of extra conveniences like taller ceilings and slide rooms, masses of storage, and extra fresh water capacity.
The kitchen is so spacious, it has enough room for a kitchen island and a four-seater table. This luxurious RV comes with a $69,995 price tag.
Toy Haulers
Toy haulers offer all the perks of fifth-wheel trailers, except you'll sacrifice some interior space in favor of a garage. This area is ideal for transporting large sports equipment like kayaks, mountain bikes, and quad bikes.
Coachmen RV Adrenaline 23LT
The half-ton Coachmen RV Adrenaline packs a powerful punch. It's a compact, 30 ft. towable toy hauler featuring a kitchen, bathroom, king bed, and dinette/sleeping area in the garage.
You can expect to pay around $38,995 for this RV.
Motorhomes
Motorhomes offer much variety when it comes to design and size. There are three varieties of motorhomes available, namely classes A, B, and C motorhomes.
When you opt for this type of RV, you'll need to drive or two a second vehicle for getting around once you've set up camp. Starting prices vary from $80,000 for a class B or C motorhome to $112,000 for a class A motorhome.
How Much Does an RV Cost to Maintain?
Apart from the initial purchase price of your RV, there are a few other costs involved in keeping your RV ready for action. These include:
Registration and Taxes
When you purchase an RV, you must pay taxes and registration fees, just like you would with an ordinary motor vehicle. These vary according to your location.
You can look up the fees relevant to your state on this official website.
RV Insurance
Since it's like a home on wheels, your RV needs protection that has elements of both home insurance and vehicle insurance. That's why you need specialized coverage designed to protect you from accidents as well as incidents while vacationing.
Optional coverage for RVs includes roadside assistance, pet injuries, and vacation liability. Some RV owners opt for insurance covering their belongings inside the RV, too.
RV Hitch
When you buy a new RV, it usually comes with a factory-installed hitch, but you might need to upgrade the one provided to suit your towing vehicle. Fifth-wheel hitches are particularly expensive and cost an average of $1,200.
Remember to budget for installation costs of between $500 and $650, too. $1,200, on average.
Storage
An RV is a large vehicle and it's not always possible to store it at home. In this case, you'll need to pay a monthly fee to park it at a storage facility when you're not using it.
These costs vary widely depending on whether they offer undercover parking, additional security, or climate-controlled facilities.
Maintenance
Your RV needs annual maintenance and occasional repairs to stay in good condition. In extreme climates, you might need to winterize and de-winterize your RV.
These prices vary considerably, but you can budget for about $2,000 a year to cover general maintenance.
Vacation Costs
Fuel is one of the significant expenses associated with RVing. Your towing vehicle will use a lot more gas when it's towing a heavy trailer around, and motorized RVs consume a lot of fuel.
Although you can indulge in free camping at some destinations, most campgrounds charge a nightly fee to stay over on their property. These fees can amount to anything from $10 to $120 a night, depending on their location and facilities.
Fortunately, you can tailor your travels to suit your pocket thanks to an abundance of campsites available across the country, and RVing is still cheaper than staying in a hotel.
Explore Your RV Options Today
Thanks to the wide range of new and used RVs available at our dealership, we can help you discover answers to the question, "How much does an RV cost for my family?". We have RVs available for every type of adventurer, shopping on any budget.
Get in touch for assistance with finding your perfect RV in Idaho.