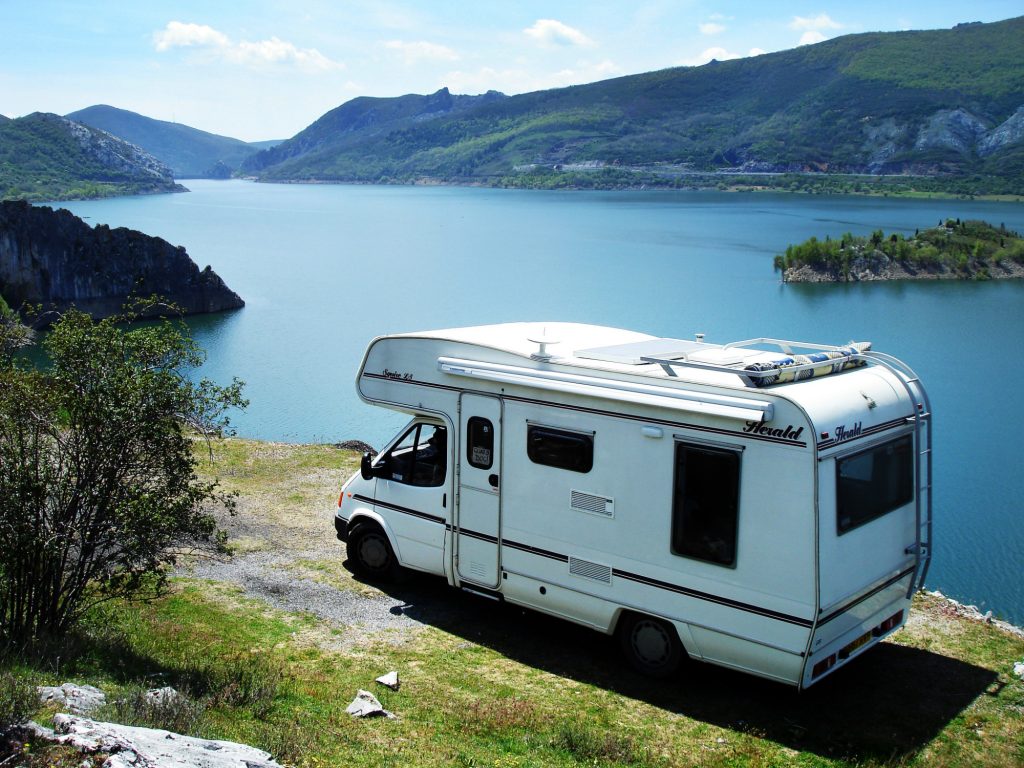 The roads are yours for the taking! 25 million Americans use an RV every year. Driving an RV can be less expensive than flying in an airplane or riding a train.
Yet there are costs associated with RVing. One of them is RV insurance. Before you commit to buying a recreational vehicle, you need to do your research on RV insurance.
How much is RV insurance? What are RV insurance plans like? What affects the RV insurance cost, and how can you reduce your expenses?
Answer these questions and you can find the perfect RV insurance plan for your needs. Here is your quick guide.
RV Classifications
There are three main classes of RVs. A Class A RV is a motorhome, and it's the largest and most expensive type of RV. As you might imagine, the insurance premiums are higher, with some people paying more than $1,000 a year.
Class B RVs are better known as camper vans. They are smaller and used less often than motorhomes.
You may be able to package your RV insurance with your car insurance. Premiums can change from year to year, so it can be hard to quantify what the rates are. In general, the cost of Class B RV insurance is lower than insurance for a Class A RV.
Class C RVs are mid-sized, containing small sleeping areas. You will need to buy insurance for an RV that is mid-sized, even if you don't use it very often. Premiums can total up to $1,000 a year or more.
Travel trailers are not technically RVs, but you can buy RV insurance coverage for them. The more often you use your trailer, the more you should expect to pay. Insurance can cost more than $1,000 every year.
Types of RV Insurance
You have many options for insurance packages. Bodily injury and property damage liability insurance is mandatory in most states. Take a look at your state laws so you know how much coverage you need to have.
But you should get comprehensive coverage so you're protected from theft, windshield damage, and debris. If you have valuables in your vehicle, you should also get personal effects insurance. Pets need their own insurance as well.
You may be able to get an insurance package that contains bodily injury, property damage, and comprehensive insurance together. This may help you save money. Examine several different packages and figure out what gives you the most coverage for the least amount of money.
Age and Condition of Your RV
The age and condition of your vehicle can significantly affect your premiums. The worse the condition of your RV is, the more money in premiums you have to pay. Repairs can reduce your premiums for a little while, but your insurer may inflate the premiums if they think your vehicle will break down or get into an accident.
If you take care of your RV over the years, you may be able to pay less. Think about good RV maintenance tips and make fixes to your vehicle whenever you notice problems.
RV Experience
Your insurer may be willing to cut your premiums if you have previous experience with driving RVs. Tell your insurer about your experience and describe how you've fixed recreational vehicles in the past.
However, your insurer may increase your premiums if you drive your RV on a daily or weekly basis. The more time you spend on the road, the more likely you are to get into an accident. Describe to them how you use your RV and be clear with how many hours a week you drive it.
If you have filed many insurance claims in the past, your insurer may increase your premiums. You should only make claims when you absolutely need compensation. Be clear with what you need and provide receipts for repairs so your insurer knows you need the money.
Location
Premiums can vary significantly depending on where you live. If you live in a highly populated area like a city or suburb, you can expect to pay more as you are at a higher risk for an accident. If you live in an area with a lot of crime, you should also expect to pay more.
Your insurance policy may not cover you if you take your RV across international lines. Read the terms of your insurance carefully so you know where you can transport your vehicle. If you do not qualify under your current plan, you should buy travel coverage so you can get compensation if your vehicle breaks.
Discounts for RV Insurance Plans
You may be able to get several discounts at once. If you're a new owner of a motorhome, you may be able to get a discount right away. You can also get a discount if you pay your annual premium right away.
The good driver discount gives you reduced premiums for maintaining a clean driving record for three years. Filing no claims for a few years can also give you a discount.
Each insurance company is different, so ask a company about its discounts before you sign your contract. Understand what exactly you need to do in order to qualify. In order to receive a good driver discount, you may need to provide copies of your driving record to your insurer.
So How Much Is RV Insurance?
Many people ask, "How much is RV insurance?" The answer depends on the type of RV you buy, what insurance you get, and where you are living.
In general, the bigger and older your RV is, the more money you have to pay. If you live in an unsafe area, you should also expect to pay more. But you can apply for discounts that can save you hundreds of dollars a year.
You can also save money by buying from an experienced RV dealer. Leisureland RV Center serves the Boise area. Browse our RVs for sale today.