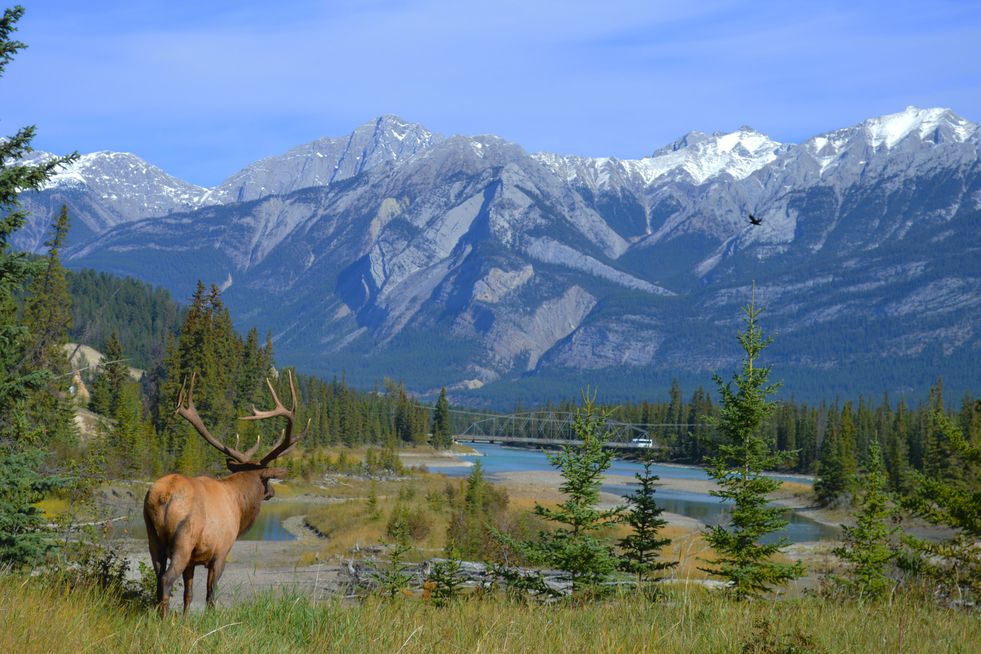 Are you a hunting enthusiast preparing for the Idaho hunting season? It's time to prepare everything to make the most of the experience.
Many hunting enthusiasts want a space where you can store your hunting tools and game. One strong and effective way of doing this is to get yourself a hunting trailer that'll suit you best. You're in luck because some of the best hunting trailers for sale are near you!
A lot of people have misconceptions about getting trailers for their hunting escapades. One of the most common myths is that hunting trailers are expensive and difficult to manage. However, this couldn't be further from the truth.
Are you interested in getting a hunting trailer for the season? Learn more about the best Idaho hunting trailers for sale in this article below now.
What to Consider When Buying a Hunting Trailer
Before buying a hunting trailer for hunting season, it's crucial to know what to look for. This allows you to ensure that your trailer is capable of handling any kind of encounter in the wild.
Hunting/Camping Location
The first consideration on your list is the location of your hunting and camping grounds. Your trailer should be able to hold itself well in rough terrain. Depending on the game species you plan to hunt, the topography of your hunting grounds varies.
Cargo hunting trailers may be great for prairies. But they may be a hassle if your hunting grounds are on the rocky mountain wilderness.
Equipment and Game
One of the main purposes of hunting trailers is storage. Your trailer should be able to store all the equipment you'll need for the hunt. Not only that, but it can also hold special storage for the meat you got.
Some hunting enthusiasts also look for trailers where they can butcher and store their game. This is crucial if you plan on joining a multi-state hunt.
Hunt Duration
Another consideration when buying a hunting trailer is the length of your hunt. When you're only planning to do a day hunt, getting yourself an ATV or utility trailer would suffice.
However, this may not be enough if you're looking at days of hunting and camping alongside friends or family. Your hunting trailers may need to have sleeping bunks, a kitchenette, and a bathroom.
Hunting Trailers for Sale in Idaho
With nearly ⅔ of Idaho land reserved to the public and with over 78 hunting units, it's no wonder the great state has always been a favorite for hunting enthusiasts. The hunting species available throughout various seasons include elk, deer, pronghorn, black bears, mountain lions, wolves, moose, mountain goats, and bighorn sheep. Not to mention, Idaho's upland bird hunting is top notch, with plenty of California quail, chukar, grey partridge, pheasants, five types of grouse and PLENTY of turkey. Whatever hunting challenge you're looking for, hunting seasons in Idaho can surely satisfy the hunter in you.
Because of that, Idaho hunters invest in a good hunting trailer, whether they're a novice or a pro. The following are some of the most popular hunting trailers for sale in Idaho.
2022 Forest RV Sandpiper Destination Trailer
It can be hard to put function and comfort together when it comes to hunting trailers. This may be true for beginner hunters, but for veterans, that can't be farther from the truth. Nowadays, you can put function, comfort, and even luxury in hunting trailers with a destination trailer.
People often relate destination trailers to tiny homes because of their. These trailers have ample interior space that you're free to do as you please. Its uses can range from storage to other hunting-related comforts.
Our 2022 Forest RV Sandpiper, for example, can house six people and comes with a kitchen island. Another thing about destination trailers is that they're self-contained. This means that they have big holding tanks, grey water, and black water tanks you can hook up to campground hookups.
This makes it a great option for long-term campers that are also hunting enthusiasts. Because destination trailers are stationary for long periods of time, you can stay at a spot and hit the road once the hunting season begins.
MVP RV Destiny 355 RE
When buying a hunting trailer, you wouldn't think of a fifth wheel at first. They're huge, and they take a big parking space when you hunt. Not only that, but they can also be quite difficult to haul.
Getting a fifth wheel might not be the best idea if you consider those points. But at a closer look, having a fifth wheel as a hunting trailer gives you so many benefits.
Fifth wheels are great choices when you'd like a spacious room for your gear and storage. Aside from that, it also gives you ample space for comfort and relaxation.
This is a great choice when you're with a group or with family. Our MVP RV Destiny 355 RE comes with a front bedroom and rear living area. Fifth wheels are also great, even as pre-owned hunting trailers.
2022 Coachmen RV Adrenaline 23LT
Travel trailers are one of the oldest yet still most popular types of RVs. If you're looking for a travel trailer, we definitely recommend the Coachmen RV Adrenaline 23LT. These bumper pulls are convenient trailers that are easy to tow and attach to your car or truck.
Although it's best to keep in mind that travel trailers aren't the best when you're hunting in the wild. Unlike other hunting trailers for sale, these trailers don't have tight coupling to their tow cars.
But if you're planning to park in an RV campground, then getting a travel trailer's great. This kind of trailer is also useful when you have a family with you during your hunting escapades.
Your Guide on Idaho's Hunting Trailers For Sale
From the classic utility trailers to modern RV trailers, there's a lot to choose from, all the hunting trailers for sale. Instead of only storage, new hunting trailers also focus on bringing the comforts of home in the wild. These spaces make hunting exciting without sacrificing the comfort hunters need.
Are you ready to start the hunt? If you're interested in any of the trailers listed above, then don't stop here. Find your ideal hunting trailer by contacting us now.