Military Discount | Leisureland RV Center in Boise, ID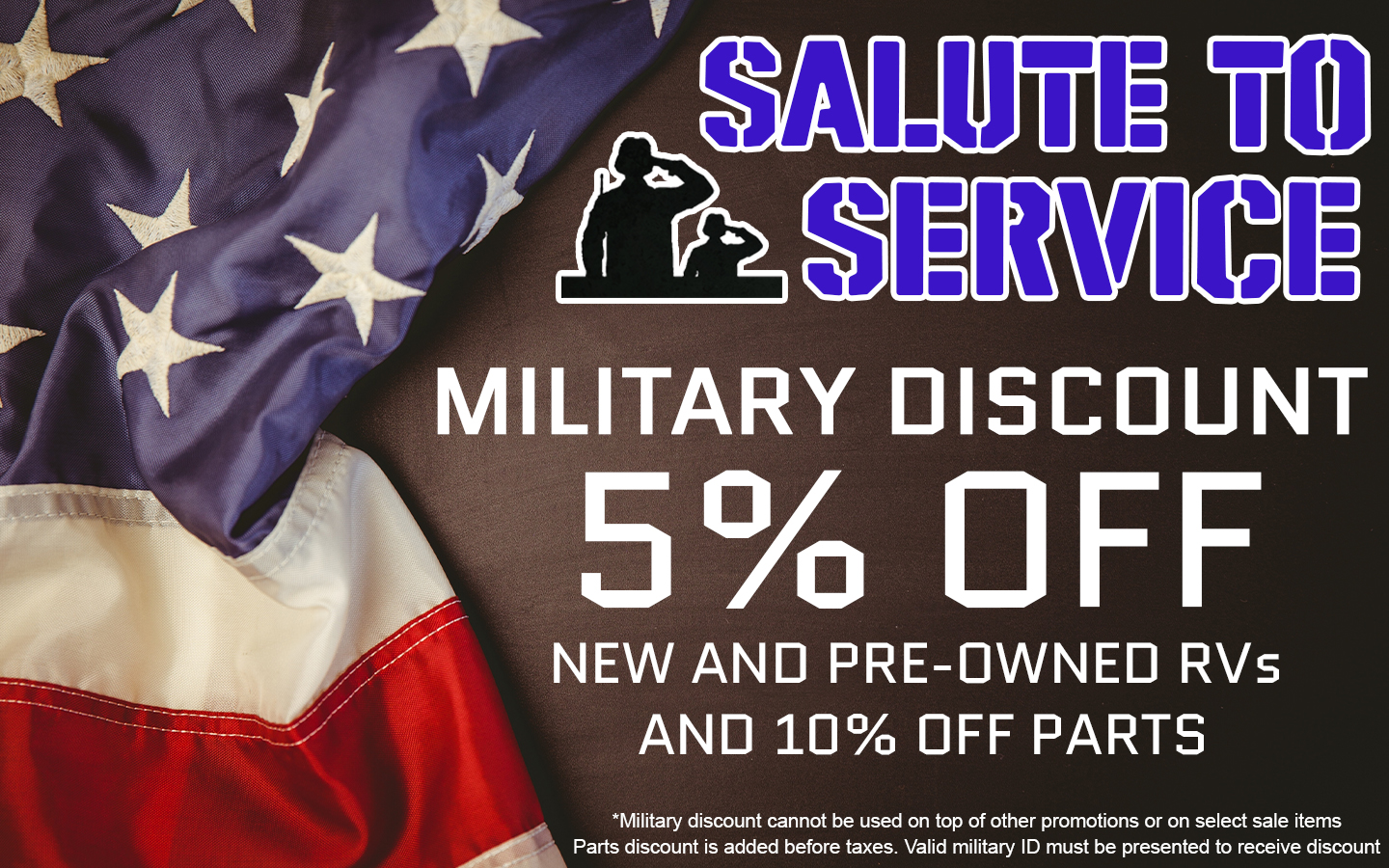 As a veteran-owned business, we at Leisureland RV Center are especially grateful for the service and sacrifice of our nation's veterans. 
We take pride in hiring veterans, offering discounts for service members, and providing job opportunities within this industry - all while maintaining high customer satisfaction levels! 

It is our firmly held belief that we owe it to our service members to provide not only excellent service but also at an excellent price. We wouldn't be here today if it weren't for the brave men and women of the armed forces. A small way that we can pay that forward is by offering a military discount on our parts and RVs, new or used.

That's why we offer a 5% discount on new and pre-owned RVs and a 10% discount on parts at our service department year-round to all past and present military members.


Paying It Forward To Fellow Service Members
This National Veterans Small Biz Week, we're sharing tips from @Leisureland_RV founder & veteran John.

- Find a need in your industry
- Adapt to industry best practices
- Outsource what you're not an expert in#GrowWithGoogle #NVSBW https://t.co/HRGeLtNugE pic.twitter.com/pnQ6Zx0T3b

— Google (@Google) November 4, 2022
One of our founders, John DeHoff is a retired United States Air Force SMSgt! John was featured by Google on National Veterans Small Business Week where he shared a few tips with other Veteran business owners.

Proud members of the Veterans Chamber of Commerce and honored recipients of the Hire Vets Gold Medallion Award from the U.S. Department of Labor.