Rv Repair Boise
Leisureland RV Center's helpful and knowledgeable trained RV Technicians offer timely and dependable service with a minimal amount of stress to you.
Our Boise, Idaho RV Service Department have the means and resources to service any size RV, big or small. Our Service Team's commitment to excellence & our dedicated professionalism go into each unit. This commitment allows you to get back on the road ASAP!
It doesn't matter if you have a Fifth Wheel, Toy Hauler, Travel Trailer, Destination Trailer, Class A, Class B, Class C or Motorized RV, our Service Team is up for the challenge!
Insurance repair and extended service agreements are welcome with NO job too small. From basic maintenance to large scale repairs, we can help keep your RV traveling.
Give us a CALL for a Full List of our Service & Parts available!
LLRVC Contact Info
Address: 4501 S. Federal Way, Boise, ID 83716
Call: (208) 407-6606 or  Text:  (208) 268-6558
Email: MX@LLRVC.COM
Hours: Monday - Friday, 8:00am - 4:30pm
Any Questions?
Feel free to give our Service & Parts Department a call at; (208) 407-6606 for any questions or to schedule your needed service.
Need An Appointment?
No worries! One simple phone call can have you and your RV in the door in no time! Give us a call at(208) 407-6606 or fill out the service form to schedule a consult.

*All appointments start at $169.00 in the event that the work performed is not covered by a warranty. In the event where warranty repairs and/or recalls are requested, knowing that warranty only covers manufacturer defects for specific periods of time based on the manufacturer. Maintenance and damage are not considered warrantable by any manufacturer. 
Our Services
Free Roof Inspection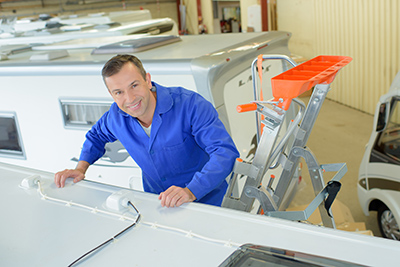 ---
Tears, voids, cracks check
Vent inspection
Overall damage check
Antenna check
De-Winterizing Service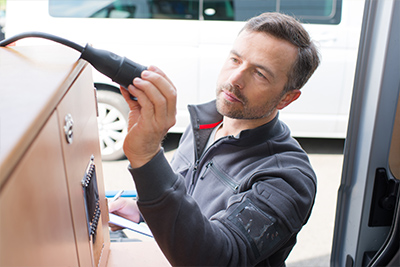 ---
Drain and flush anti-freeze
Leak inspection
Valve connection
Drain and flush water tanks
Un-bypass water tank
Re-install hot water drain plug
Click Here
Brake and Bearing Service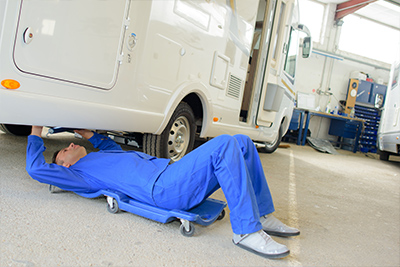 ---
Brake and Bearing Inspection
Bearing Cleaning and Re-Packing
Brake Adjustment
Tire Pressure
Starting at…$169.99
Appliance Inspection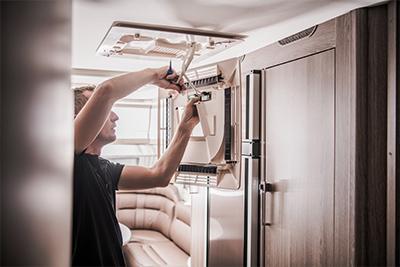 ---
Water Heater
Furnace
Refrigerator
1 Air Conditioner
Awnings
LP Manometer
Furnace Service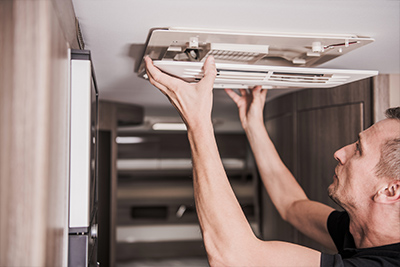 ---
Burner inspection and debris removal
Combustion chamber & Vent cleaning
Burner and gas pressure inspection
Orifice cleaning and igniter adjustment
Module board cleaning
Thermocouple cleaning
Starting at…$169.99
Roof Maintenance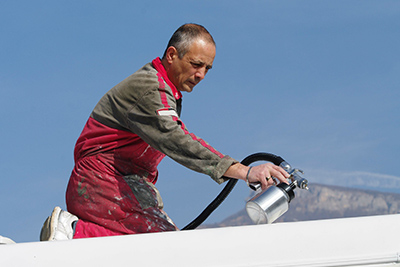 ---
Roof restoration
Roof cleansing
UV blocking treatment
Seams & seals
Battery Check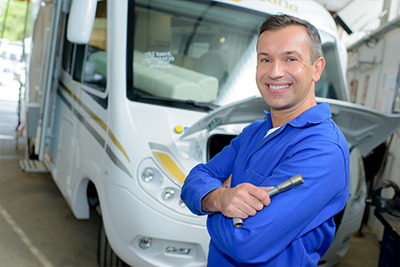 ---
Battery Testing
Add water if necessary
Terminal cable cleaning and coating
Detail & Restoration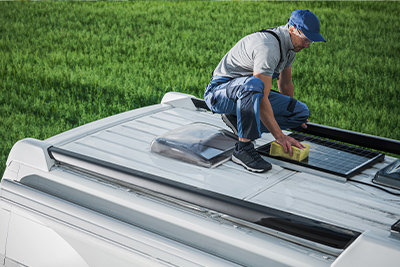 ---
Interior
Exterior
Upholstery
Exterior Paint
Exterior Detail
Starting at…$299
Contact us